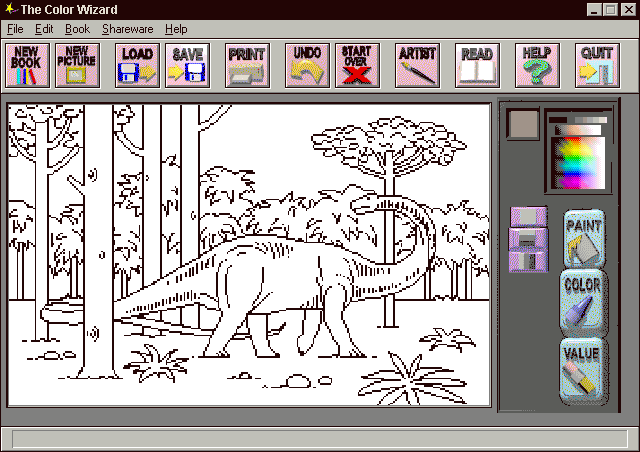 Press the Artist Icon to watch artist Lance Mumma transform this bland picture of Apatosaurus into the gorgeous picture below.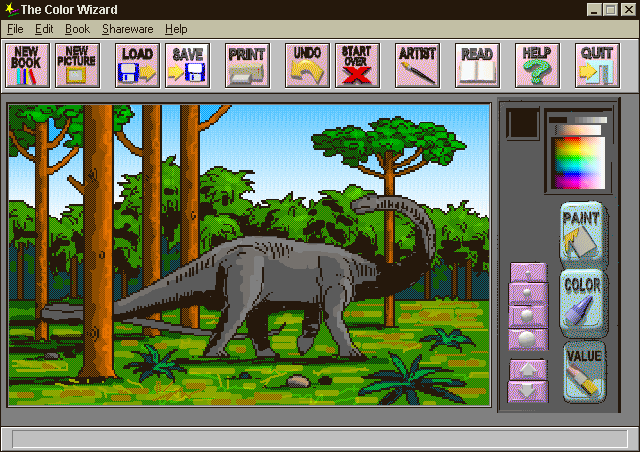 Lance used the Gradient Fill tool to fill the sky from darker to lighter blue. He explains how to make the tree trunks look round by making them darker on the left side. Your children will want to make their pictures look like this!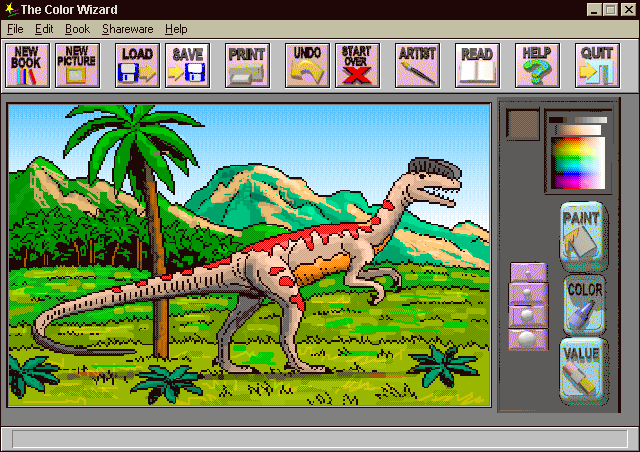 The Color Wizard is popular software for schools to help teach art in the classroom. Press the Book Icon to learn all about this dinosaur. Print it on your color printer and hang it on the wall of your room. Send a copy of your picture to grandma! Ten different pictures are only $6.95!



Requires Windows XP, 2000, ME, 98, or 95. Color printer recommended.
---
The Color Wizard Main Page.