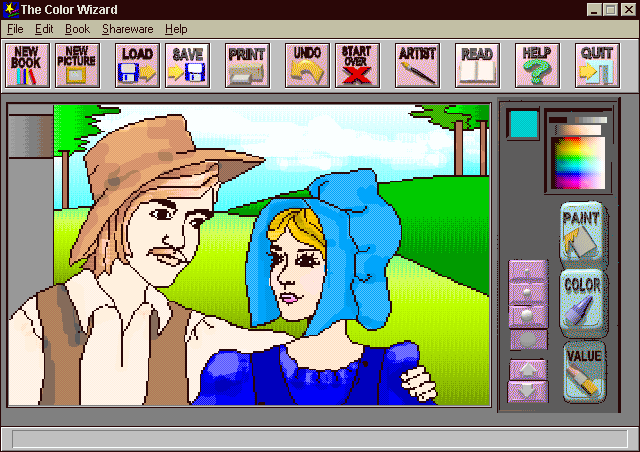 Press the Book Icon to read the story of Rapunzel as told and illustrated by Judy Prestwich.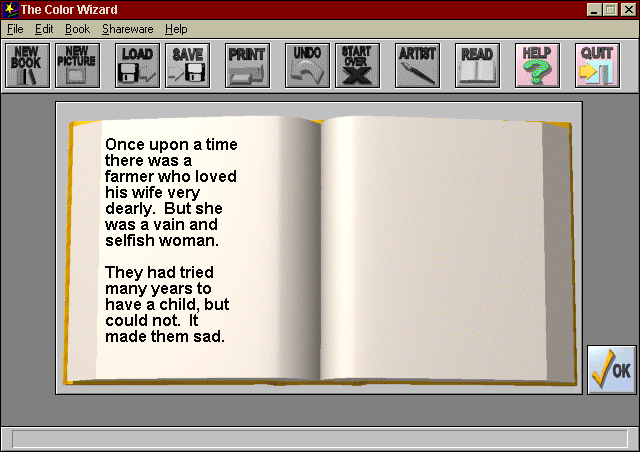 Press the Print Icon to print your picture along with the story.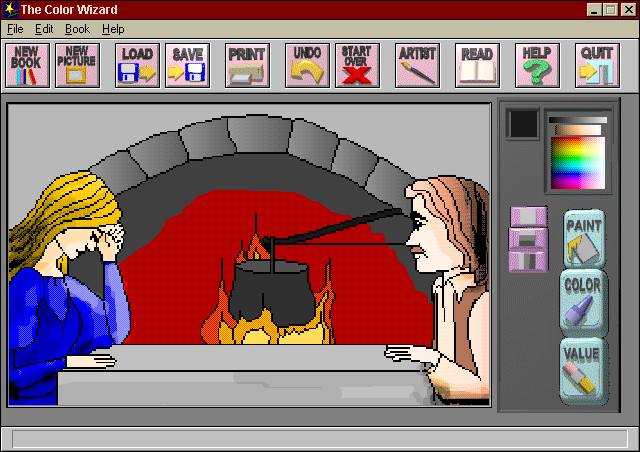 Judy explains why the shadows in this picture fall away from the center. Can you see why this is so? Adding shadows and highlights are easy with the Value Tool!
The Color Wizard Main Page.