ImagiSOFT was founded in 1982 by Michael J. Prestwich, a life insurance agent / producer trainer, who was frustrated by the lack of software available for new products emerging in the marketplace. He assembled a software development team and worked with actuaries at United Presidential Life to develop the first Universal Life illustration system for IBM PC, Radio Shack TRS-80, and Apple II computers.
Within a few years, this software was expanded and adopted by a dozen life insurance insurers. ImagiSOFT customized its software for each of these companies and expanded its life insurance product offerings to include Term Life, Single Premium Whole Life, and Indexed Universal Life.
In the 1990s we converted our software from MS-DOS to Windows, and developed a super-fast premium solve routine for Universal Life. Kemper Investors helped us develop a Variable Annuity system and 403(b) marketing system to round out our software portfolio.
In 2002 we completely redesigned all of our Windows software to the Microsoft .Net ("dot net") Framework, which is the development environment we still use today. We develop every component of our software, including the data storage, graphics, and PDF report engines. This gives us complete control and ownership of all the elements of our software; no additional licenses required, or back doors for security breaches.
During the past 20 years our customer base has transitioned from Life Insurance products to annuity products and from Windows software to web-based software. Our Fixed Indexed Annuity Illustration System (FIA) became widely adopted and is now used by four of the top ten companies in the FIA marketplace. Our Traditional Annuity (TA), Multi-Year Guaranteed Annuity (MYGA), Single Premium Immediate Annuity (SPIA), Variable Annuity (VA), and Registered Index Linked Annuity (RILA) platforms are also popular among insurers. We host the web-based software as part of our annual license fee.
One of the advantages of the Microsoft .Net framework is that it allows us to separate the input, calculation, data storage, and print functions. A popular feature is the ability to create an "Auto-Illustration" by passing illustration data directly to our calculation and print engines and have a PDF of the illustration returned. This can be done from nearly any other platform, including SalesForce.
Our core software development team has been together for 30 years.
ImagiSOFT provides our customers with the best software products at the lowest possible price. If you are considering a new Life Insurance or Annuity Illustration System, please call our support team: (877) 510-4702. They will forward me your information, and I will phone you back directly.

Sincerely,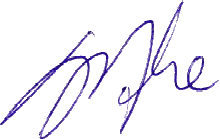 Michael J. Prestwich,
President and Founder

ImagiSOFT, Inc.
PO Box 13208
Albuquerque, NM 87192-3208